Our Services
TEEN DRIVING SERVICES
REQUIREMENTS: Students must be at least 15 years and 5 months old to start classroom work. Students must be at least 15 years and 6 months old, with a valid temporary license, to do behind-the-wheel training. STUDENT DRIVERS MUST HAVE A VALID TEMPORARY LEARNERS PERMIT IN THEIR POSSESION ANYTIME THEY ARE OPERATING A MOTOR VEHICLE!
Our complete packages meet the State of Ohio requirements and include 24 hours of classroom instructions on driving theory and 8 hours of behind the wheel practical training. We offer live, in-person classroom training at our facility or you can choose to complete your classroom requirements online. We offer both and have partnered with 2COOL Traffic School for the students who choose the online classroom. The online class can be completed from anywhere at the student's own pace. Give us a call for the details.
For our behind-the-wheel training, we can pick up and drop off students at home or from school for those students who live and attend school in our primary service area, please contact us to confirm your location. We do not provide transportation to the in-person classroom training. Per State of Ohio regulations, all training must be completed within a 6 month time frame from the date of the first coursework with us. If you purchase a Bundled Package of Classroom (either in-person or online) and our Behind the Wheel (BTW) Training a 50% deposit is required when you enroll and the other 50% is due before the driving lessons can be scheduled. If you are only purchasing BTW lessons only, the full purchase price is due at the time of enrollment.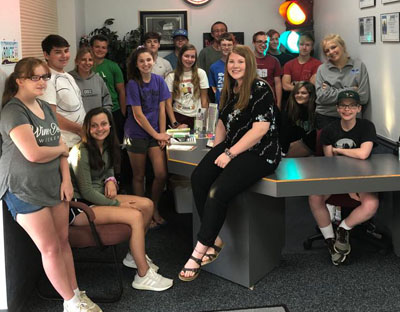 Free Maneuverability Practice
Need to work on your maneuverability, then come use our cones to practice for free. We have a course set up in the parking lot behind our building. The course is set up almost 100% the time. Practice makes perfect!
Have you taken an online classroom already?
We can provide behind-the-wheel training for those who have completed an online classroom driver education course approved by the State of Ohio. We will need a copy of the Certificate of Completion for the course and a copy of the student driver's temporary license. Please contact us for more information or click the enrollment button and chose the Teen 8 Hours Behind The Wheel Package.