Class Info
Requirements
Students must be at least 15 years and 5 months old to start class. We have new in-person classrooms starting all the time. Please contact us for more classroom information or click the enroll button and after entering the student's date of birth you can see a complete list of upcoming classroom dates. Students must be at least 15 years and 6 months old, with a valid temporary license, to do behind-the-wheel training. All training must be completed within a 6 month time frame from the first date of service.
For our behind-the-wheel training, we can pick up and drop off students at home or from school for those students who live and attend school in our primary service area. We do not provide transportation to the in-person classroom training.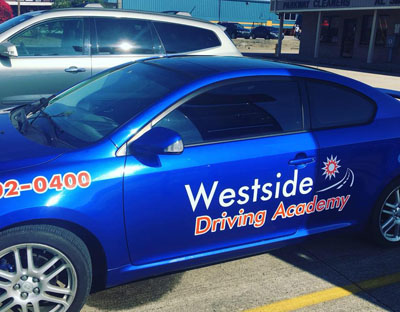 Course
Our teenager program includes:
24 hours classroom training
8 hours behind the wheel*
*We will pick up and take home students in our service area!
We have partnered with 2COOL Traffic School so students can do online class from home at their own pace. Give us a call for the details.
We also offer adult driver training. Call us for our adult pricing.